The Canadian Communiqué
The Canadian Communiqué is published three times a year by FOI Gospel Ministry in Canada. Articles are designed to demonstrate the importance of Israel in prophecy; highlight issues related to Israel in the Middle East; and teach on biblical passages detailing the connection between the Old and New Testaments.
Sign up to have the print version of the Canadian Communiqué sent to your home.
---
---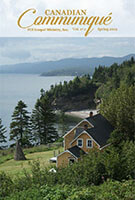 SPRING 2019
Passover
Register for our Free Weekly Online Bible Study, "Table Talk with Dr. Dan"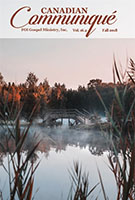 FALL 2018
How To Pray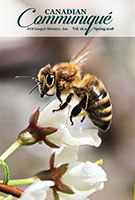 SPRING 2018
The Importance of Remembering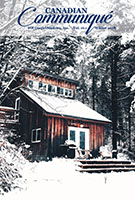 WINTER 2018
How to Help the Jewish Community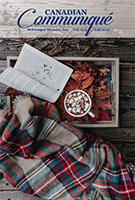 FALL 2017
The History & Significance of Hanukkah

SUMMER 2017
The Positives and Negatives of the Reformation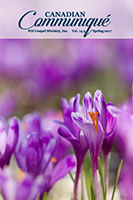 SPRING 2017
Sharing God's Message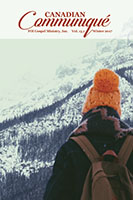 WINTER 2017
Walking Where Jesus Walked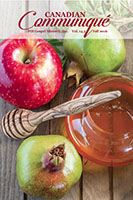 FALL 2016
The Fall Feasts of Israel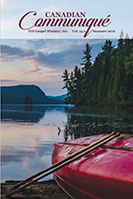 SUMMER 2016
A Glimpse of Canada's Jewish Population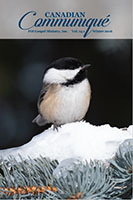 WINTER 2016
The Book of Esther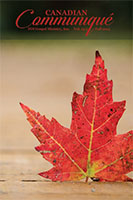 FALL 2015
Hiking for the Lord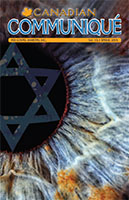 SPRING 2015
A God's-Eye View of Israel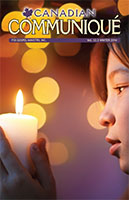 WINTER 2014
Light for a Dark World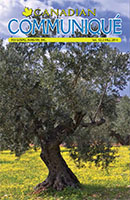 FALL 2014
Reframing the Picture

SPRING 2014
The Announcement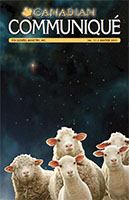 WINTER 2013
Silent Night?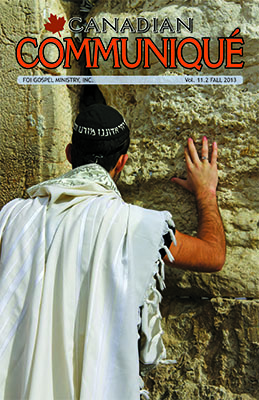 FALL 2013
Jerusalem's Past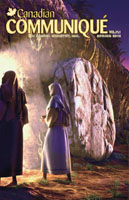 SPRING 2013
The Resurrection Record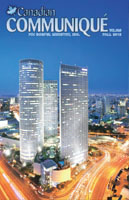 FALL 2012
More of the Untold Story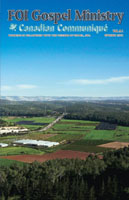 SPRING 2011
Modern Miracles in an Ancient Land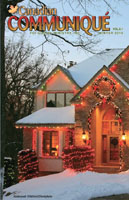 WINTER 2010
The Light of Christmas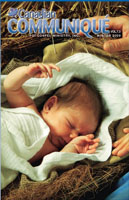 WINTER 2009
Immanuel, God With Us