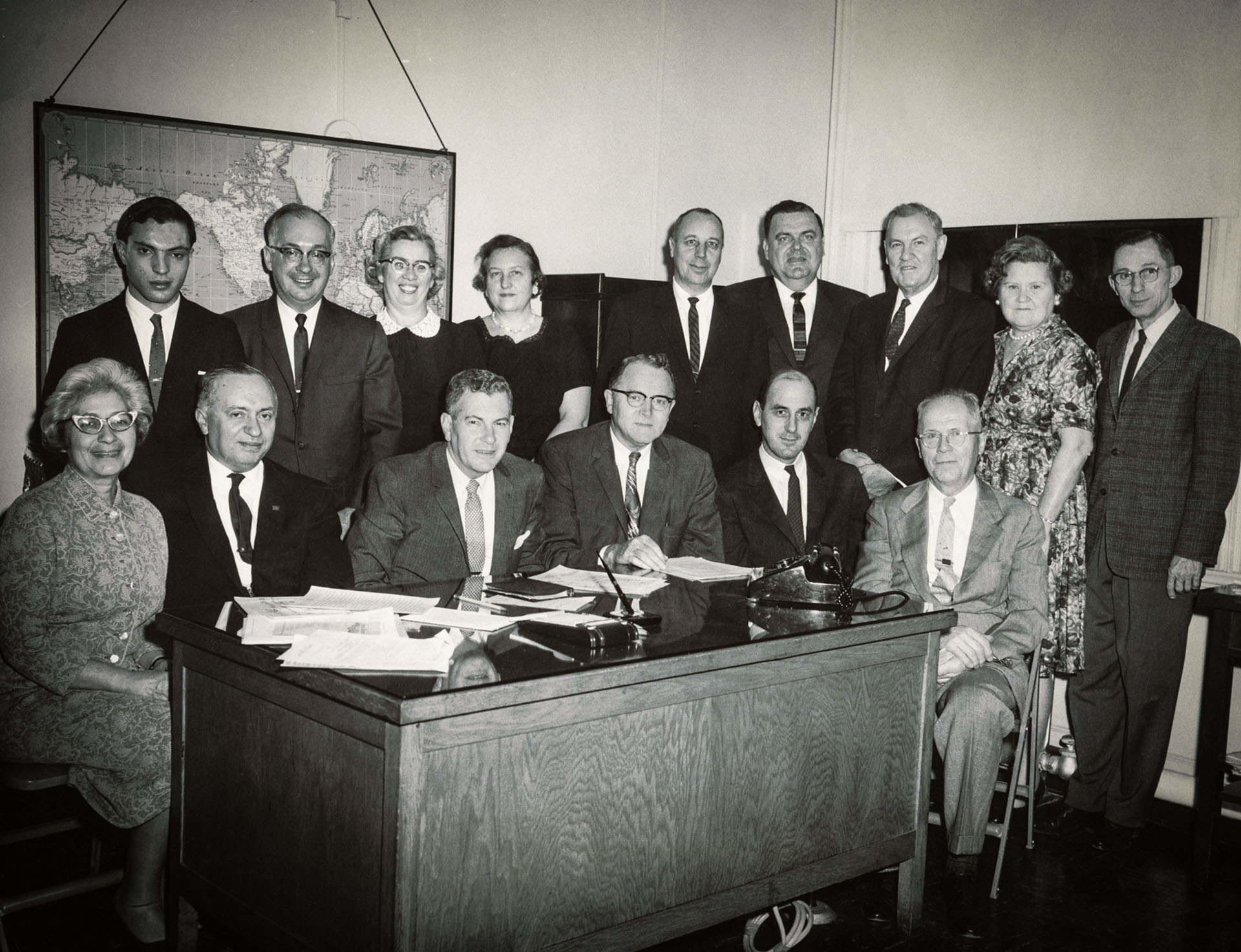 In 1938 God raised up The Friends of Israel to help Jewish people escape the horrors of the Nazi Holocaust. Today we continue to stand against every form of anti-Semitism and support the right of the Jewish people to live in their ancient homeland, Israel. Below you will find a variety of opportunities to stand in solidarity with God's chosen people.
The founders of The Friends of Israel. Seated from left to right: Lydia Buksbazen, Dr. Victor Buksbazen, Judge Edward Griffiths, Rev. Theo Wray, Robert Grasberger, and Der. Walter Riemann. Standing, left to right: Victor Buksbazen Jr., Rev. Stewart Rankin, secretaries Miss M. Hutison and Miss E. Phillips, Robert Ekeland, Dr. Melvin Forney, Lester O'Flaherty, Mrs. Mary Smith, and Robert Wolf.
Israel Relief Fund
When you give to the Israel Relief Fund, you are providing comfort to God's people. We are positioned to direct the contributions quickly to provide help and comfort to Israelis.
View some of the exciting ways Friends of Israel is using your donations to the Israel Relief Fund.
Give now to the Israel Relief Fund
---
Plant a Tree
Did you know there's a special way you can show your solidarity with the Jewish people and express your condolences, thanks, or respect for someone? For only $15 per tree, you can have trees planted in The Friends of Israel Forest about 6 miles west of Jerusalem.
To order:
USA – 800.345.8461
Mail – PO Box 908, Bellmawr, NJ 08099
CANADA – 888.664.2584
Mail – PO Box 428 STN A, Brampton, ON L6V 2L4
Up to Jerusalem Tour
Never has there been a more exciting time to be in the land of Abraham, Isaac, and Jacob. The prophetic significance is overwhelming: and the historical significance, unprecedented.
---
Hesed Project
Blessing Israel With Lovingkindness.
The Hesed Project is an exciting, Christian adult-volunteer program to Israel, hosted by The Friends of Israel.
---
ORIGINS Tour
Our Resolve Is Giving Israel Never-ending Support. This tour is a life-changing experience in the land of Israel for young adults between the ages 18-28.
---
Resources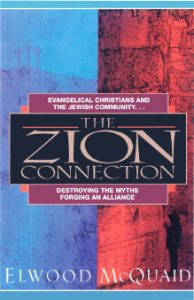 The Zion Connection takes a thoughtful, sensitive look at relations between Jewish people and evangelical Christians. And it tackles such controversial issues as anti-Semitism, the rise of Islam, the right of Jewry to a homeland in the Middle East, and whether Christians should try to reach Jewish people with the gospel message—and how.
View more resources like this in our Online Store
---
GIVING OPPORTUNITIES
Explore ways you can support Israel and the Jewish people.
---