---
James P. MacLean
A TRIBUTE
---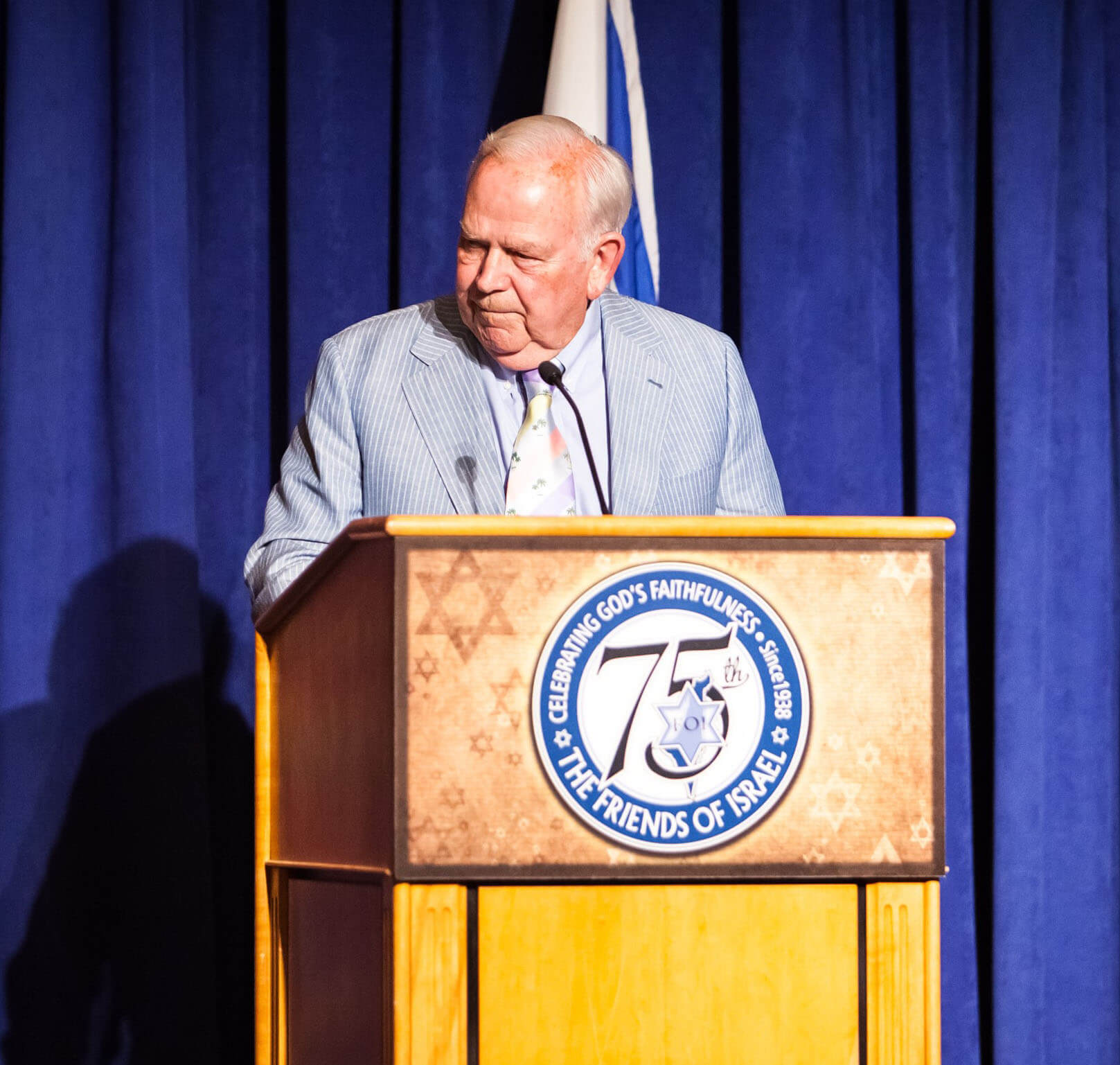 Jesus taught that the true measure of a man is what he does with the limited time and talents he has been given. On April 7, 2020 The Friends of Israel Gospel Ministry lost a revered colleague and friend, James P. MacLean.
God used Jim for over 50 years to counsel and guide this ministry. As a member of the Board of Trustees, he may not have been known by everyone, but he had an immense impact on the ministry.
Jim MacLean first became affiliated with The Friends of Israel in the 1960s when our first executive director, Victor Buksbazen, engaged this young Christian attorney to provide legal counsel to the ministry. Thus began a relationship that lasted for over 50 years. Jim is the only person to have worked with each of the five executive directors of The Friends of Israel.
In the 1980s, Jim MacLean became a member of The Friends of Israel Board of Trustees and served as board chair for 30 years. Jim was a steadying hand whenever the ministry faced challenges and skillfully guided the ministry through troubling waters. He always stressed the importance of doing things in order because that is God's way and it should be ours as well. Jim was valued for his reasoned judgment, wise counsel, and commitment to operating the ministry at all times with honesty and integrity.
In 2017, Jim retired from active board membership and took on a new role as emeritus trustee. Jim is now with his Savior in heaven, enjoying his respite from this life. To a faithful steward of the Lord who accomplished so much with all that God gave to him we say, "Well done Jim! You used your God-given talents and gifts to serve Him with distinction."
Jim Showers
Executive Director/President
The Friends of Israel Gospel Ministry
Resources For Your Encouragement

FRIENDS OF ISRAEL BLOG
Hope for a Fearful Heart
The coronavirus has flipped the world upside down in just a couple weeks. It's reaching every corner of the world, and the number of infections has grown large enough...
READ


FRIENDS OF ISRAEL VIDEO
2019 Prophecy Up Close
We've made last year's conference sessions available for online viewing. Be encouraged as we trust God and look forward to Our Eternal Home.
WATCH

FRIENDS OF ISRAEL VIDEO
Passover Presentation
Steve Herzig and Chris Katulka present a traditional Jewish Passover and explain how it is a tangible way for Christians to remember Christ as God's ultimate Passover Lamb.
WATCH

FRIENDS OF ISRAEL BLOG
Living Like God Is in Control
A detailed look at 2 Timothy 1:7 and how the applications of the passage are important in our current struggle with the coronavirus pandemic.
READ


FRIENDS OF ISRAEL RADIO
COVID-19 and the Bible
Does the Bible have any hint of a global pandemic like COVID-19 or what it might mean? Chris Katulka, Jim Showers, and Steve Herzig answer those questions and leave all of us with something we need today: HOPE!
WATCH