FOI Gospel Ministry was launched in 1998 in a joint ministry venture as the Canadian arm of the highly respected Friends of Israel Gospel Ministry.
Steve Herzig, Director of North American Ministries oversees our work in Canada. Our office is conveniently situated in the Greater Toronto Area, in historic downtown Brampton, Ontario.
FOI Gospel Ministry actively ministers throughout Canada in a variety of venues hosting Bible conferences, prophecy conferences, and speaking in churches. The Canadian Communiqué, an informative newsletter focusing on topics relevant to Canadians, is published quarterly. In our outreach, literature distribution, and radio broadcasts in six Canadian markets, FOI Gospel Ministry communicates biblical truth about Israel and the Messiah, while fostering solidarity with the Jewish people.
For more information or to schedule events in your area, phone the office at (905) 457-6830; toll free at (888) 664-2584; or contact us here.
---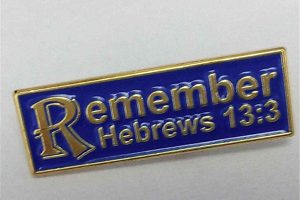 Remember Pin
If you would like to receive a free Remember Pin, please fill out the form below. (One per household. Additional pins can be purchased for $3 each. Please call 1-888-664-2584 to order.)
You are the friends of Israel.

Every Bible handed out to those seeking truth in the Messiah, every moment spent with Holocaust survivors, every bomb shelter donated – is by you. When you donate to The Friends of Israel Gospel Ministry you are making a lasting impact on lives all over the world. Thank you for obeying God's command to bless His Chosen People
---
ALIYAH FUND
It is with great joy that we offer a way to bring our Jewish friends home. Home to Israel. We have partnered with The Jewish Agency for Israel, an organization that helps Jewish people make Aliyah.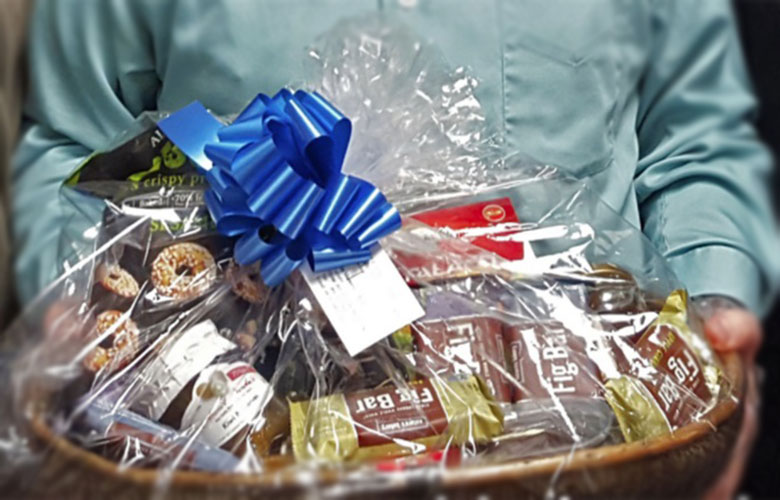 ---
YOU CAN HELP SEND A HOLIDAY BASKET!
Show your love and support for the Jewish people by giving towards a holiday basket.
$50 suggested gift for a holiday basket
$15 suggested cost-sharing gift
---
GIVE A BASKET
2019 HESED ESSAY CONTEST
FOI Gospel Ministry is giving away a free ministry trip to Israel in March 2019. Tell us in 650 words or less "Why I Want to Volunteer in Israel" and you could win a spot on our 2019 Hesed Team!
Deadline: July 2, 2018
Winners Announced: August 17, 2018
---
---
---
HONOUR ISRAEL NIGHT
Winnipeg, Manitoba, Canada
September 25, 2018
On May 14, Israel celebrated Independence Day, the Jewish state's 70th birthday as a modern nation. In recognition of that day, The Friends of Israel has invited JNF (Jewish National Fund), CMDA (Canada Magen David Adom), and Jewish Foundation of Manitoba, as well as the Winnipeg Jewish community at large to help celebrate this occasion.
Plan to join with us as we celebrate with our special guest speakers, special music and a video presentation. Kosher dessert is included.
---
---
---
WINNIPEG ANNUAL PROPHECY CONFERENCE
Guests delight in hearing challenging, prophetic messages by Friends of Israel Bible teachers. Exciting, personal reports from our international representatives inform guests with updates on the foreign ministry of The Friends of Israel. This time together in the Lord often results in new, life-long friendships.
–
UPCOMING CONFERENCE
VICTORIA INN & CONVENTION CENTRE
Winnipeg, Manitoba, Canada
September 27-29, 2018