FOI Gospel Ministry was launched in 1998 in a joint ministry venture as the Canadian arm of the highly respected Friends of Israel Gospel Ministry.
Steve Herzig, Director of North American Ministries oversees our work in Canada. Our office is conveniently situated in the Greater Toronto Area, in historic downtown Brampton, Ontario.
FOI Gospel Ministry actively ministers throughout Canada in a variety of venues hosting Bible conferences, prophecy conferences, and speaking in churches. The Canadian Communiqué, an informative newsletter focusing on topics relevant to Canadians, is published quarterly. In our outreach, literature distribution, and radio broadcasts in six Canadian markets, FOI Gospel Ministry communicates biblical truth about Israel and the Messiah, while fostering solidarity with the Jewish people.
For more information or to schedule events in your area, phone the office at (905) 457-6830; toll free at (888) 664-2584; or contact us here.
You are the friends of Israel.

Every Bible handed out to those seeking truth in the Messiah, every moment spent with Holocaust survivors, every bomb shelter donated – is by you. When you donate to The Friends of Israel Gospel Ministry you are making a lasting impact on lives all over the world. Thank you for obeying God's command to bless His Chosen People
---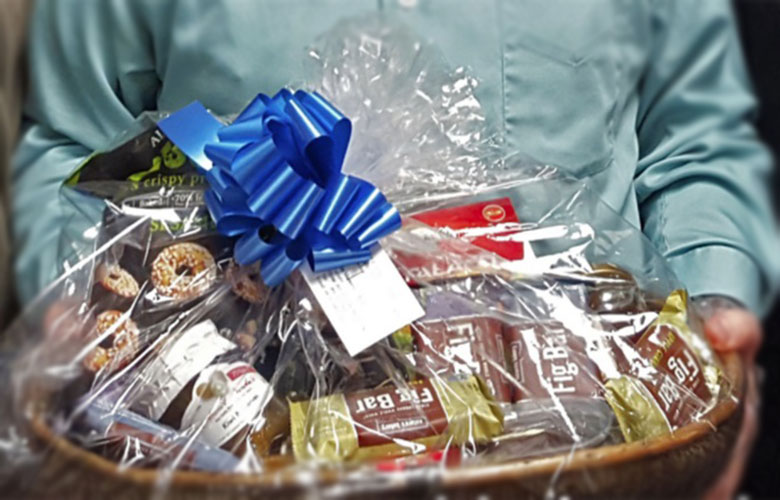 ---
YOU CAN HELP SEND A HOLIDAY BASKET!
Show your love and support for the Jewish people by giving towards a holiday basket.
$50 suggested gift for a holiday basket
$15 suggested cost-sharing gift
---
GIVE A BASKET
CANADIAN UP TO JERUSALEM TOUR
Every year FOI Gospel Ministry Canada hosts a teaching tour to Israel. The group visits many biblical and historical sites throughout the Land. Other tour highlights include in-depth teaching at biblical sites; on-the-spot prophetic messages; an unforgettable boat ride on the Sea of Galilee; meetings with Israeli believers, the military, and government officials; a tree-planting ceremony; baptisms in the Jordan River, and communion at the Garden Tomb. Walking where Jesus walked proves to be a life-impacting experience for everyone who travels with us.
—
UPCOMING
February 22 – March 8, 2018
Cost: $4,259 (per person double occupancy)
Single supplement: $5,490
---
---
---
WINNIPEG PROPHECY CONFERENCE
Guests delight in hearing challenging, prophetic messages by Friends of Israel Bible teachers. Exciting, personal reports from our international representatives inform guests with updates on the foreign ministry of The Friends of Israel. This time together in the Lord often results in new, life-long friendships.
–
UPCOMING
VICTORIA INN HOTEL & CONVENTION CENTRE
Winnipeg, Manitoba, Canada
September 2018