Israel My Glory
Free One-Year Print Subscription
(First-time subscribers only)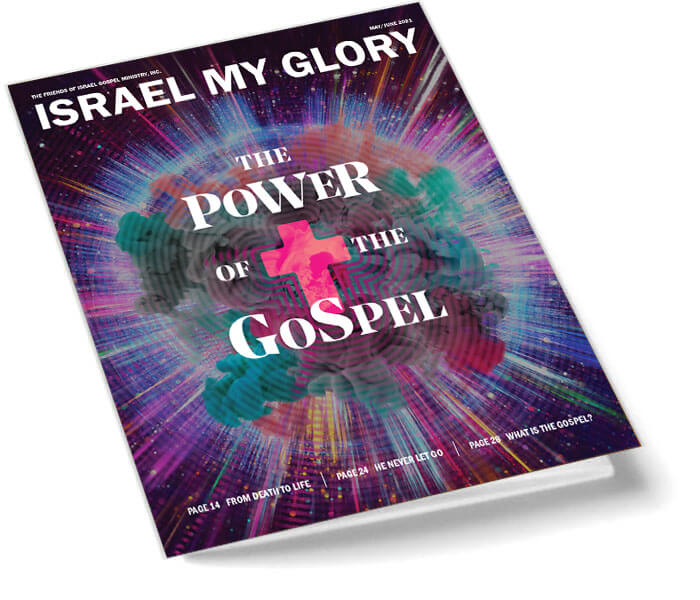 Since 1942, Israel My Glory has been a highly trusted, sought-after tool in the study of God's Word.
This award-winning magazine, published by The Friends of Israel Gospel Ministry, stands firmly on the literal-grammatical interpretation of the Bible. It is simply the best there is if you want to understand Scripture, Israel, and Prophecy.
Each issue contains:
Important news from Israel
Exciting studies from the Scriptures
Timely, insightful articles on trends that impact Israel and the Christian world
Doctrinal issues
Vital information on the persecuted Church
Apples of Gold, archived stories from the life and ministry of Holocaust survivor, Zvi Kalisher
If you are already a subscriber, you can renew your subscription here.
Learn More About Us
Our mission at The Friends of Israel is focused—we are a worldwide evangelical ministry proclaiming biblical truth about Israel and the Messiah, while bringing physical and spiritual comfort to the Jewish people. Since 1938, The Friends of Israel Gospel Ministry (FOI) was founded as a compassionate effort to meet the spiritual and physical needs of Jewish people whose lives were displaced and tragically affected by the Holocaust.
---
---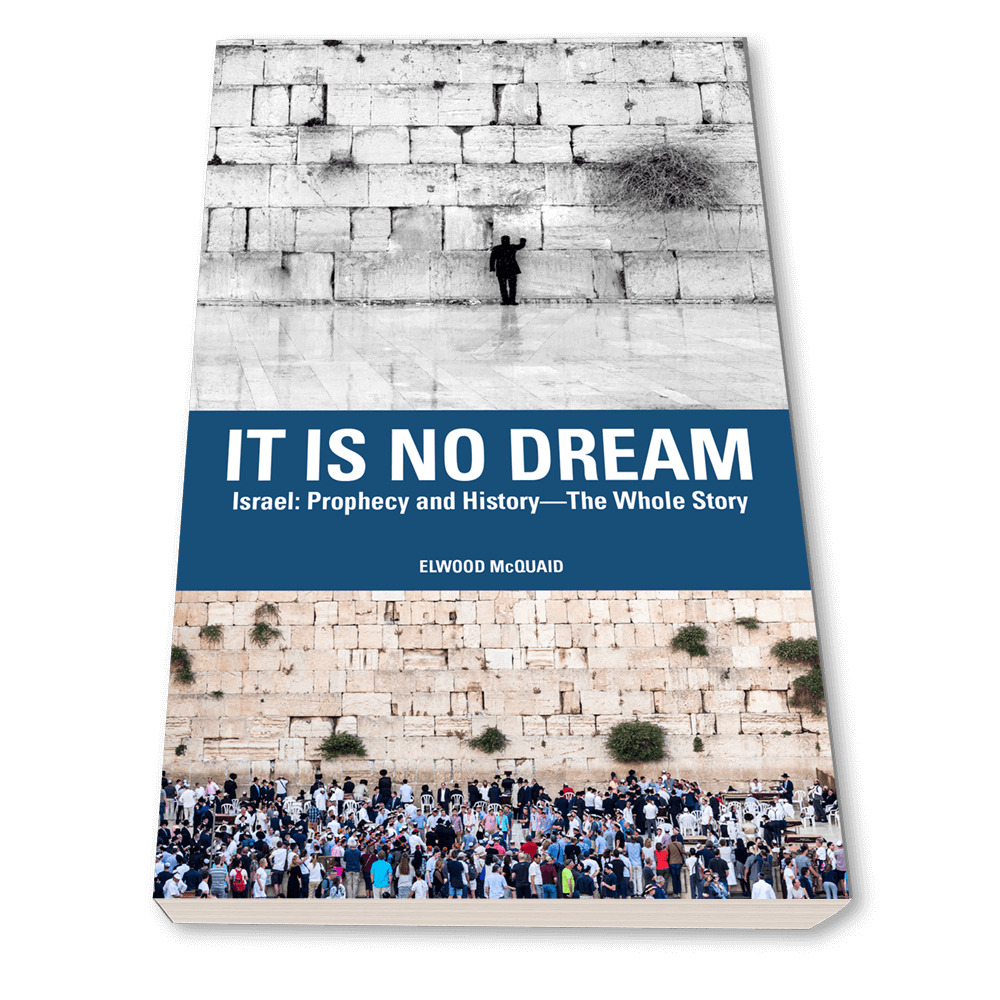 It Is No Dream scans the entire biblical and prophetic program for Israel. With Elwood McQuaid's biblical knowledge, relationships with many Jewish leaders, and literary skill, he tells the whole story as only he can.
ORDER NOW