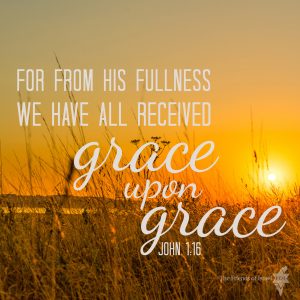 I think that too often when we look at the Law in the Old Testament we, as Christians today, consider it a burden. The Law is something we don't understand completely and feels too heavy or onerous. Yet, the Law was never designed to be burdensome or a stumbling block for the believer in the Old Testament. Instead, the Law was supposed to be a light and a guide in a very dark world. While many may look at the Law with disdain, God's provision of the Law was an amazing moment in human history, it was a true moment of His grace. Have you ever heard that before, that the Law was grace?
Prior to God's giving of the Law, God had not communed with His creation in such an intimate way since the days of Adam and Eve. After Adam and Eve's disobedience toward God, God banished them from His presence because of their sin, but He wasn't through with them. When God wrote the Law and presented it to Moses, it was first time since the fall He spoke to His people in such a clear and concise way. The Law was a letter from God to His people Israel that describes who God is and what He desires from His people, and how His people should treat one another.
The moment God spoke to His people through the Law, this act of speaking or revelation is nothing but His grace! Why? Because God spoke and told us about Himself! I believe whenever God speaks in the Bible it's an act of His grace that He so generously shares with us.
The apostle John picks up on this idea of God's grace and applies it to the birth of Christ in John 1:14–16, saying, "And the Word became flesh and dwelt among us, and we beheld His glory, the glory as of the only begotten of  the Father, full of grace and truth…. And of His fullness we have all received, and grace [upon]  grace" (ESV).
I believe John is trying to convey the fullness of the meaning and purpose for the coming of Jesus, the Son of God, when He came to Earth. When God spoke to His people Israel through the Law, it was grace, even though it was engraved on tablets, it was grace because He revealed Himself to them. But, when Jesus came the very God that engraved the Law on the tablets came to physically walk among His creation in a very intimate way, it's grace upon grace. A letter from God is enough to understand Him, but to walk with God is to know and experience Him! It's grace upon grace.
This Christmas season stop and remember, the manger scene is more than just a "baby Jesus," it's God with us, grace upon grace!
Merry Christmas!