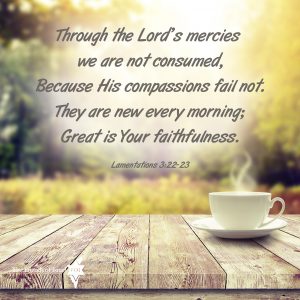 It was a day like any other to begin with. Our daughter Alison drove our youngest grandson Micah to school.  Caleb, our oldest grandson went to work. We (John & Dorothy) were into the first week of vacation. One evening during the last week of October, we received a phone call from Mike & Alison (our daughter & son-in-law) and they asked if we were sitting down.  
It was the phone call no one wants to hear.  Mike told us that he had gone for blood work that morning, due to some shortness of breath, and severe leg pains that he had been experiencing.  By 5 pm that same day he was called into his doctor's office, and informed he had acute myeloid leukemia.  He was told that he should enter hospital immediately, and begin an aggressive regime of 24/7 chemo. Up until that time, he and Alison had been very health conscious, with daily workouts, and healthy eating.  We jokingly used to tease Mike saying we thought he was enrolled in the ABC program – Alison's Boot Camp!
Mike completed the aggressive chemo, but unfortunately the side effects were devastating, and he remarked afterwards that he felt like "he had walked through the valley of the shadow of death."  However, God was faithful and brought him through. He is currently on maintenance chemo awaiting a stem cell transplant.  Two blessings have emerged even in the midst of this fiery trial.  Only 20% of people with this cancer go into remission after the initial chemo and he was one of those 20%.  Secondly his brother was tested to see if he could possibly be a donor for the stem cell transplant.  Mike was told that again a sibling match is only 20%.  A couple of nights ago, Mike and Alison had a visit from several of the oncologists and the chemo charge nurse.  They were worried as they felt the team was bringing them bad news.  However, the news had just come in regarding the donor (Mike's brother Jeff) and it was a 100% match!! There were tears of happiness and much joy, with the doctors and nurse also crying.
As the song "God on the Mountain states, "Life is easy when you're up on the mountain, but then things change when you are down in the valley and that's when faith is really put to the test." Mike told me, "John, we have to be faithful to God in the bad times as well as the good times."  So many believers from all over the world have communicated with us, that they have been in prayer for this situation, and as a family, we have surely experienced the power of that prayer.
On a daily basis, we have exchanged Scripture verses and hymns with one another.  During the long days at the hospital Alison and Mike read these verses to one another and play the hymns and songs and have found great encouragement from them. God has brought Mike along on this journey, and even though he has the final leg of the journey to complete, his faith has never wavered, and has remained strong. He posted this on Facebook today: "Once again we are humbled at God's goodness and care, we are overwhelmed with an overflowing heart."
"The faithful love of the LORD never ends! His mercies never cease. Great is his faithfulness; his mercies begin afresh each morning" (Lamentations 3:22-23).