Jim Elliot and his four companions Nate Saint, Roger Youdarian, Ed McCully, and Pete Fleming became known for their martyrdom in seeking to reach the Huaorani (then called Auca) people with the gospel. Following their deaths, Jim Elliot's wife, Elisabeth, stated that they died doing what God had called them to do. To preach the gospel to those who had never heard.
His death while seeking to take the gospel to those who had never heard certainly matched the motive of his prayer for God's work: "Lord, fill preachers and preaching with power. How long dare we go without tears; without moral passion; hatred and love. Not long, I hope Lord Jesus, not long."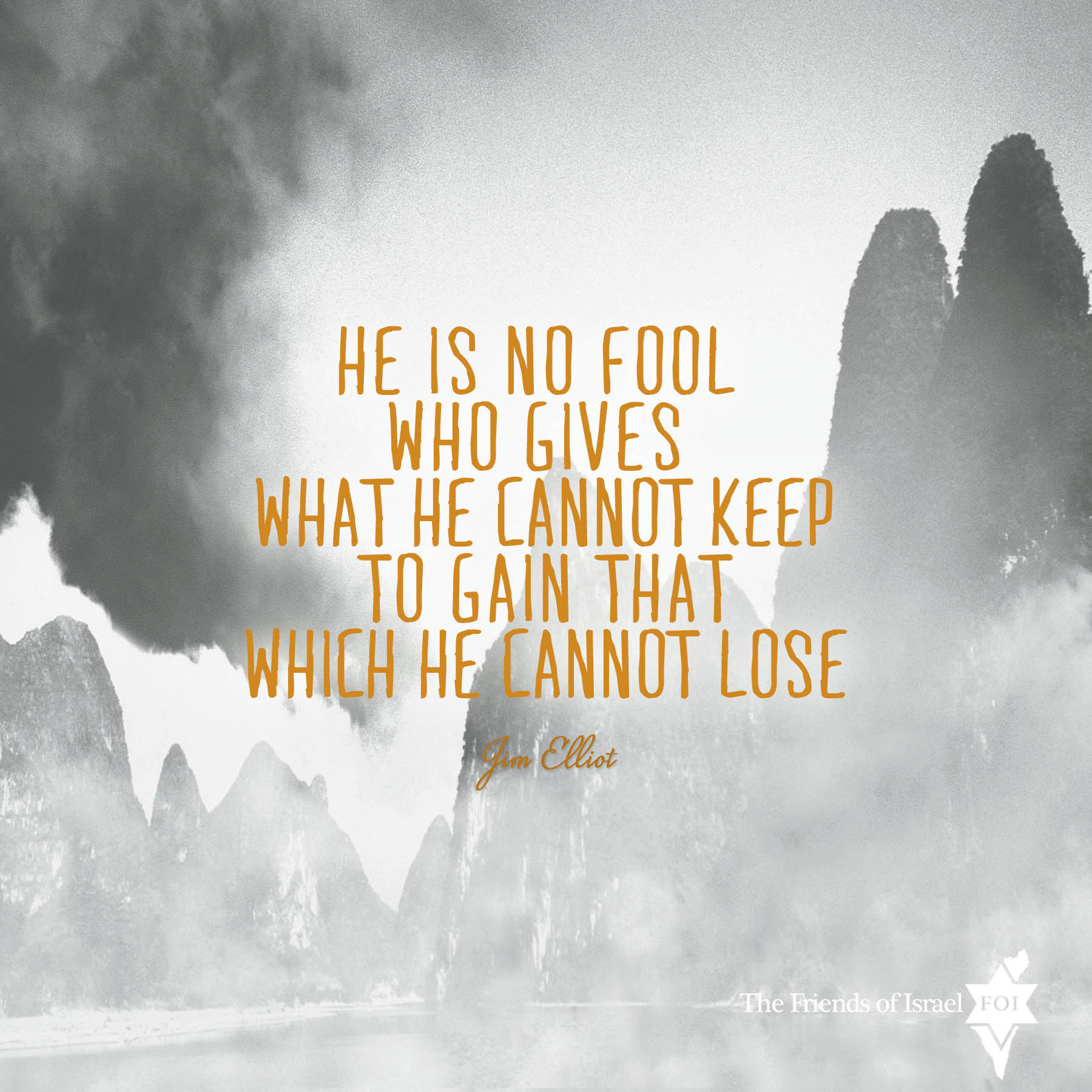 Raised in a Plymouth Brethren assembly and after attending Wheaton College, Jim went to Ecuador as a missionary to reach the Auca Indians. On October 28, 1949, he penned the words in his diary that have become almost as well known as the Bible. He said, "He is no fool who gives up what he cannot keep for what he cannot lose." One has observed, "Elliot didn't write his famous quote to improve a sermon, or because he signed a book deal with a Christian publisher––he wrote those words flowing for a deep affection for Christ."
He illustrates the truth Jesus gave in Matthew 16:26, "For what profit is it to a man if he gains the whole world, and loses his own soul? Or what will man give in exchange for his soul?" He gave his life for a tribe to hear of his Savior. He made the right choice. He gave his life so others could hear about his Savior. Ultimately the deaths of these five men led the Auca/Huaorani people to the Savior, and spawned a major missions movement as hundreds followed the words and example to give up what they cannot keep for what they cannot lose to take the gospel around the world.Jim Elliott made the right choice. May we also make that choice, by  learning the value of giving up what we cannot keep, to gain what we cannot lose.